ROAD DRAIN PORTABLE
SEDIMENT CONTAINMENT SYSTEM
The Road Drain Portable Sediment Containment System is simple and fast. Our containment system allows dewatering activities to be set up and moved without complicated water discharge plans.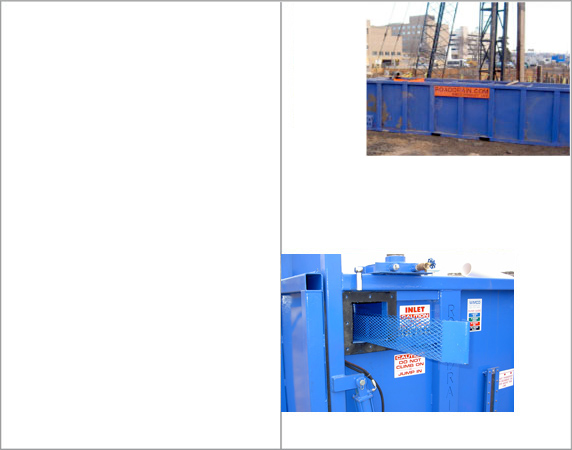 SEDIMENT
CONTAINMENT SYSTEM
Product highlights
• Replaceable/Reuseable Filters:
Red - (2-ply)
Green (3 - ply)
• hydraulic lift gate w/ sealing gasket
• 2 step filter system to prevent clogging
• Typical filtration flow = 150gpm
• Moved with boom truck, loader forks, roll off truck
• 3" discharge hose hookup
• Low cost/Reusable system
• Ready to use upon arrival
• Excellent for limited space dewatering areas
• Product weight: 4,800 lbs
 patents pending.